Whether your non-profit is planning to build a new facility, expand an existing one, or offer a wider range of programs, FourSquare Research provides the information you need to make informed, effective strategic decisions.

Our time-tested methods produce accurate forecasts of membership and revenue possibilities. We can tell you what programs are in the greatest demand, what location your members (and potential members) prefer and what pricing structure will bring in the most members to ensure your organization's financial health.

Built by the former team at The Winfield Consulting Group, FourSquare Research brings 20+ years of experience to bear on your organization's critical questions. FourSquare Research is the best in the business. By choosing FourSquare you are choosing to base your decisions on accurate, reliable data; by choosing FourSquare you are making the right choice for your non-profit.
What our clients are saying
"The team of FourSquare Research has not missed a beat during the transition and has been even more responsive to our research needs."
— Eric Mann


President and CEO


YMCA of Florida's First Coast
"The firm provides excellent product and service. I would not build a new facility or branch without first contacting Li Li and FourSquare Research. She is easy to work with and has a way of expressing her research that draws in multiple constituency groups and stakeholders and a positive way, I know that we will work together in the future."
— Douglas Kohl


President and CEO


YMCA of Akron, Ohio

Join our list for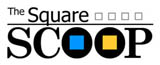 Just click the button below and sign up.